Corrosion is one of the most common occurrences in all constructions, affecting quality and associated operations. Among many solutions, anti-corrosion bandages are appreciated for the benefits that it brings. Does this type of bandage have useful features and features to know? The following article will help readers get more information about this special type of bandage.
Overview of special information about anti-corrosion tapes being used in constructions
Compared with the methods that have been and are being applied to solve the damage caused by harmful agents to the building, the anti-corrosion tape has high efficiency, is the most optimal solution today.
1. Anti-corrosion tape can solve the current construction problems?
The average life cycle of materials used for constructions ranges from 15 to 20 years. However, under the influence of many different factors, durability as well as quality can be affected, one of which is corrosion. Furthermore, if the right solutions are not taken, the corrosion process can have negative effects on product properties, operation and maintenance.
Using anti-corrosion tape is an effective solution to limit losses for pipes installed underground, underwater, in chemical environments or in locations with complex structures.. Compared to the method from anti-corrosion coating, the wrapping tape is a material with a simple process, but it can provide long-term protection thanks to its anti-rust, UV resistance, acid resistance and especially non-toxic properties. adverse impact on the environment.
In addition, the wrapping tape is commonly used because of its ability to help prevent and slow down the transmission of moisture into the material, which often occurs during operation, and is also one of the causes of the condition. corrosion for the building.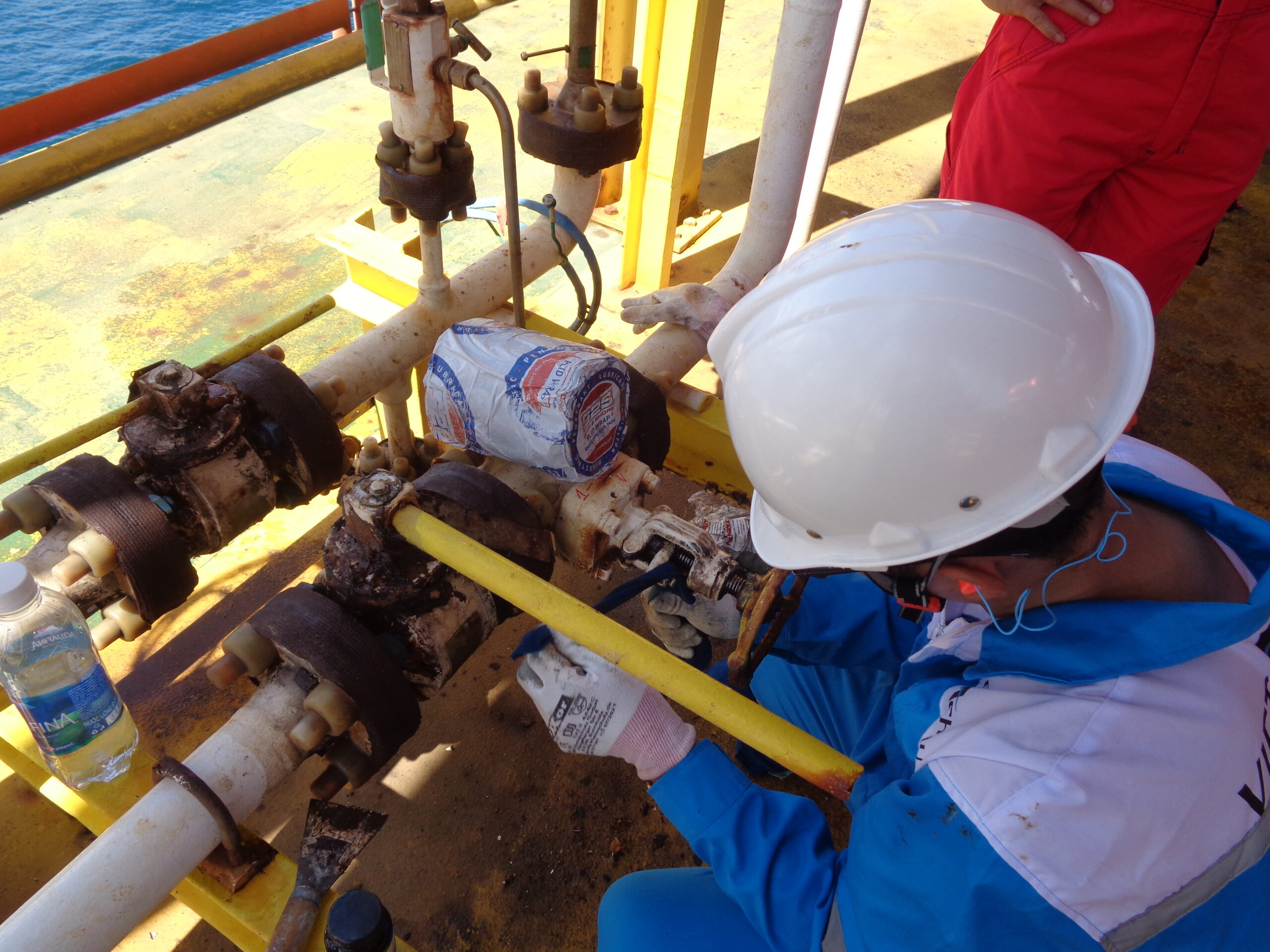 2. Solutions from anti-corrosion tape can be applied in which projects?
To better understand this solution, let's first learn the components used to create it. Anti-corrosion wrapping tape is composed of 2 layers of bitumen plastic, which has anti-corrosion, impact resistance and protects the material when it is affected by factors from the external environment. Today, wrapping tapes are used in many different manufacturing sectors with the same role of protecting materials from wear and tear.
Some typical projects where wrapping tape is widely and popularly applied can be mentioned as systems such as wharf, hydraulic, electric power or oil and gas works. Those are works built from materials that need to be guaranteed for quality as well as longevity, limiting wear and tear, needing to be replaced and repaired during use.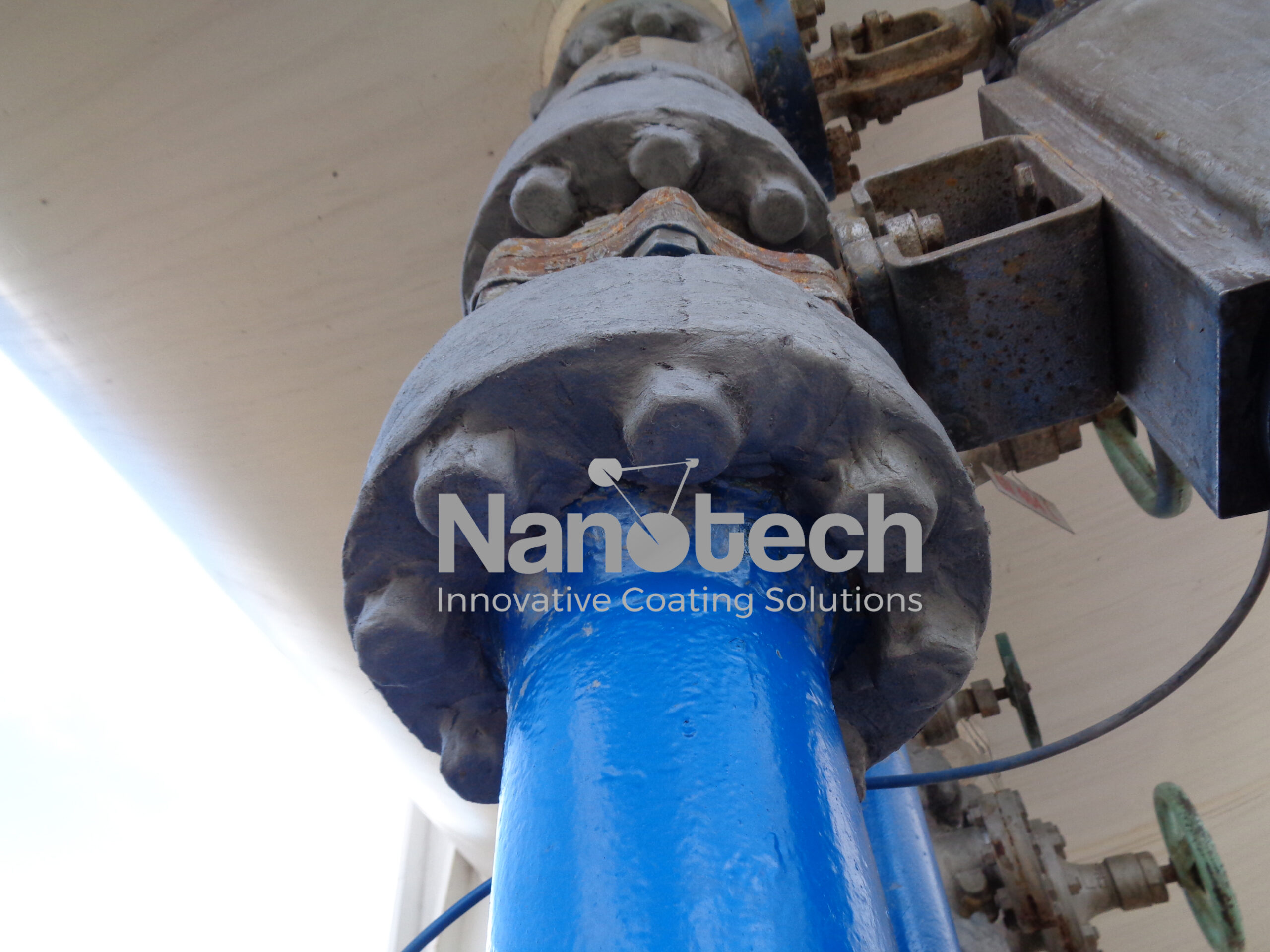 Preventing and slowing down the process of corrosion brings many useful values to buildings in maintaining quality and improving life and durability. A well-protected and cared-for building will also bring a lot of value to the country's economy.
3. Nanotech Vietnam Joint Stock Company – the construction unit of prestigious and quality anti-corrosion wrapping solutions
Besides researching and finding out how to bring high results for projects, choosing a unit that implements anti-corrosion tape solutions is extremely important. Nanotech is currently one of the highly skilled and professional teams, having executed many projects of different sizes.
For advice on choosing a suitable anti-corrosion construction solution, as well as setting up a suitable process for the properties and characteristics of the project, you can contact the information below. :
NANOTECH VIETNAM JOINT STOCK COMPANY
Address: No. 1747 Vo Nguyen Giap, Ward 12, City. Vung Tau
Tel: 0254.3515.786
Fax: 0254.3515.786
Email: info@nanotechvietnam.com