Every year, industrial companies such as nitrogen, oil, gas, etc. have to spend a lot of money on preventing rust and metal corrosion.
Rust and metal corrosion often make buildings, machinery and equipment quickly degrade, reducing service life and productivity. Therefore, researchers have found solutions to prevent metal corrosion such as: using anti-rust alloys, using anti-corrosion agents, using nano paints.
Causes of metal corrosion:
Constructions, machinery and equipment after a period of operation and use often rust and rust. There are many causes for that:
Due to the chemical action between oxygen and air that occurs at high temperature

Wear due to the impact of friction between metal surfaces

With items that must contain chemicals or machinery and equipment that must be exposed to salt water, being left out in the air for a long time is often easy to rust. Corrosion is a chemical reaction between a metal and the environment it is in contact with, causing an electric current to flow in the metal.
Depending on the cause and condition of corrosion, we have different anti-corrosion solutions.
Solutions against metal corrosion:
This is an expensive anti-corrosion solution for metal, so its use is still limited.
Using electrochemical method
This method is to use another sheet of metal connected to the metal to be protected, most people use a zinc plate. When the device works, the zinc plate is gradually corroded, after a while people will replace another zinc plate.
With this method, it is necessary to carefully investigate the chemicals in the metal contact field, temperature and pressure conditions, etc., and then come up with the most optimal solution.
This is a way to use anti-corrosion agents on metal surfaces. With the current development, people have made hundreds of different anti-corrosion agents.
Reasonable price, many customers choose .
Premera T2 nano paint is researched and manufactured in the US. Paint has the ability to resist metal corrosion, anti-weed, UV rays, .. help prolong the life of materials, easy to implement and easily penetrate deep into the smallest details.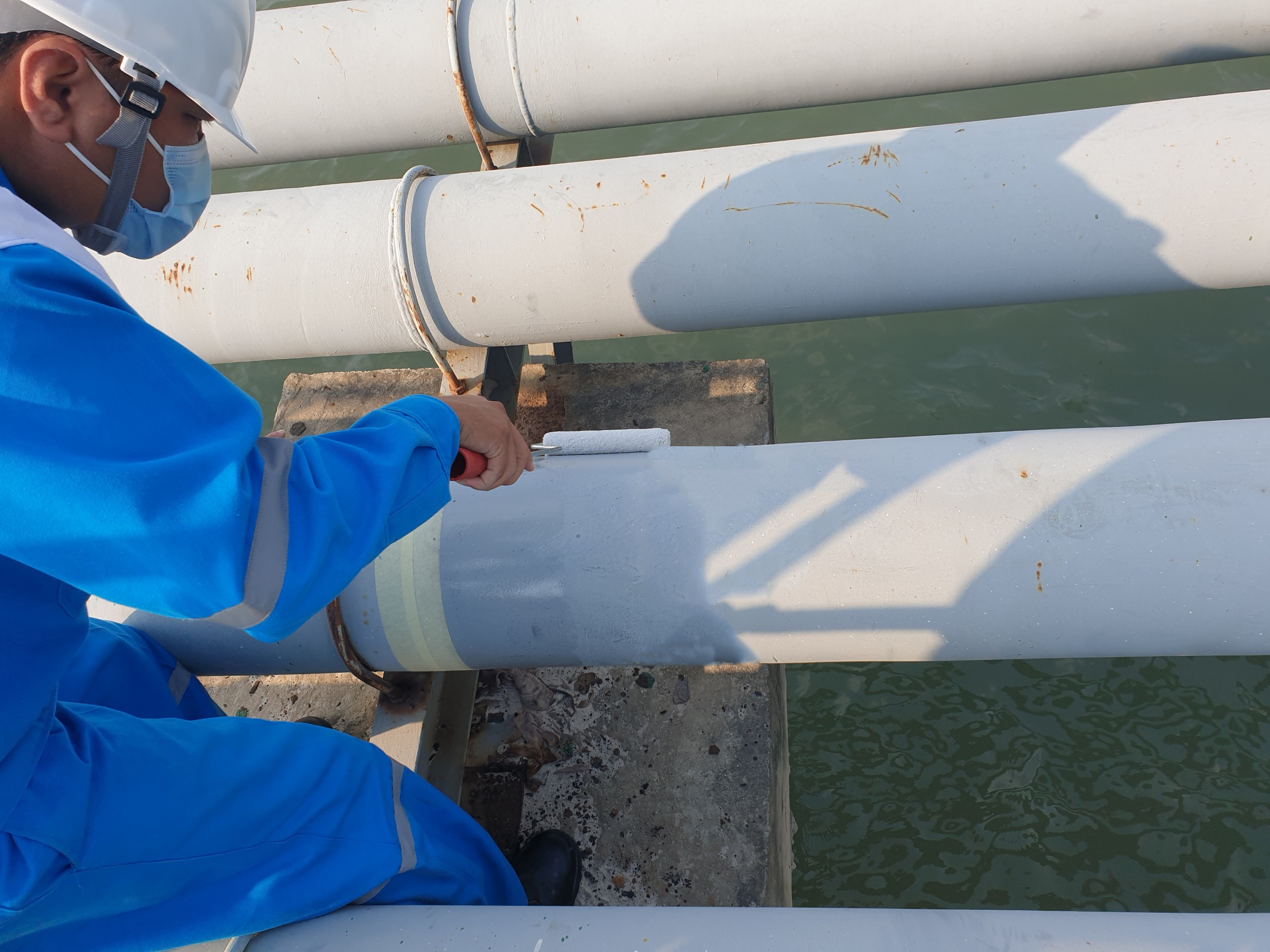 To know more about the product, please contact:
NANOTECH VIETNAM JOINT STOCK COMPANY
Phone number: 0862.244.107 – 0862.244.791
Email: info@nanotechvietnam.com
Website: https://nanotechvietnam.com
Fanpage: https://www.facebook.com/nanotechvietnamjsc